partner with Habitat

Partner with Habitat for Humanity Manitoba and create the change you want to see in your community.



ways to partner with us
Habitat for Humanity Manitoba brings community partners together – including volunteers, individual donors, the private sector and governments – to help working, lower income families build strength, stability and independence through affordable homeownership.
When you partner with us to build safe, decent homes, you are building more than just the walls and roof of a home together, you're constructing a solid foundation for families in your community on which to build a better life for themselves and their children. Find out what partnership with Habitat for Humanity Manitoba is all about.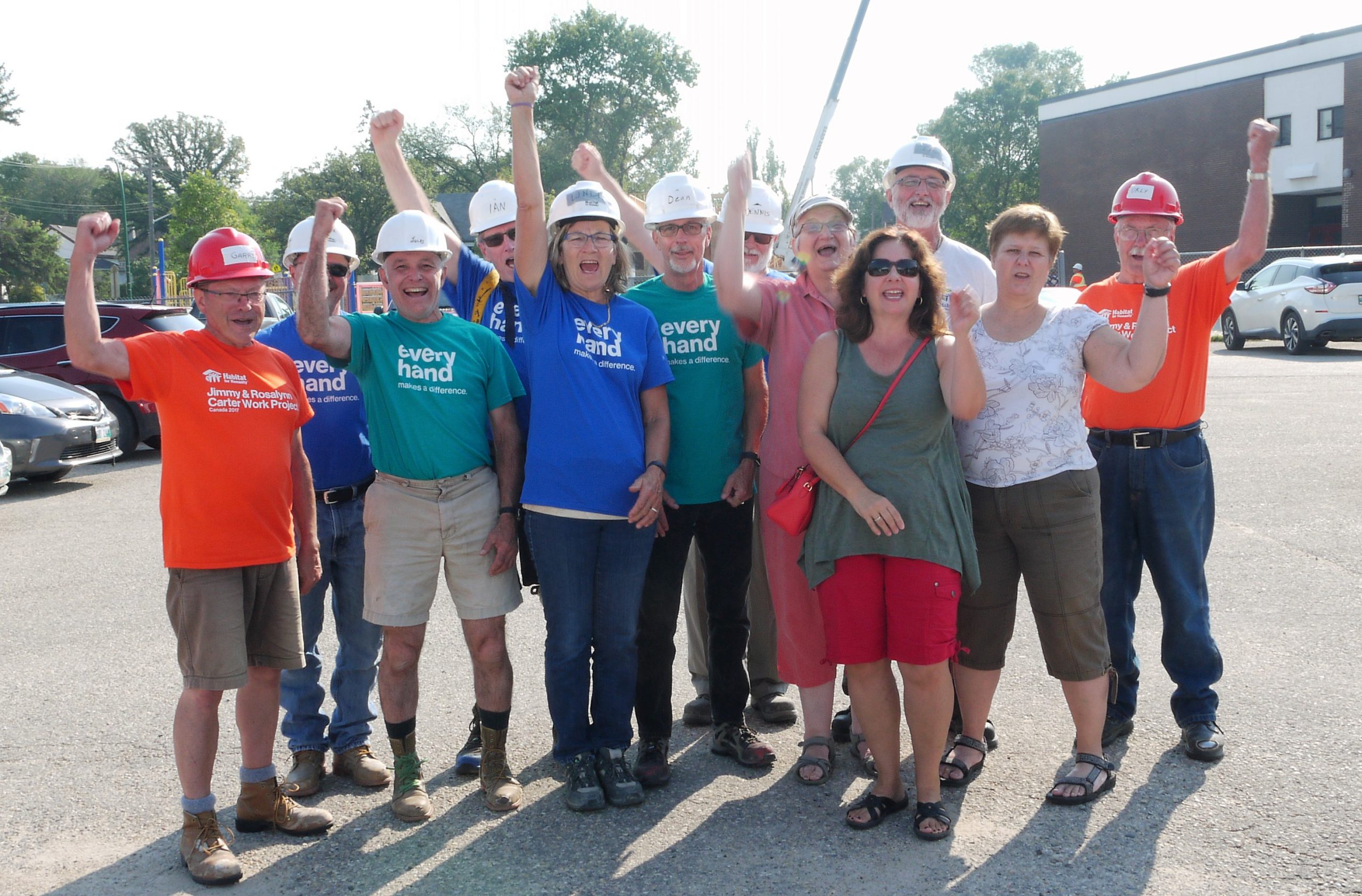 families
In our partnerships with families, we offer them the chance to build a brighter future for themselves and their children by helping them build and buy an affordable home of their own. They pay a mortgage to Habitat for Humanity Manitoba and help build their home, volunteering 500 hours of 'sweat equity' on a variety of Habitat projects.
 volunteers
We rely on the support of thousands of passionate and caring volunteers living and working in the Manitoba area to help us year-round with building Habitat homes in your community, operating our ReStores and planning our fundraising events.
 corporations
Partnership with Habitat for Humanity Manitoba means that you're teaming up with one of the most trusted and recognized non-profit organizations in Canada and the U.S. We offer your firm the opportunity to build a visible legacy of your commitment to strengthening your community, while also engaging your employees in a unique team building opportunity through volunteering on our build sites.
There are many ways for organizations to support Habitat for Humanity Manitoba. Choose the one that's right for you. Connect with us to talk about a partnership opportunity that aligns with your company's goals.
donors
The cash contributions of individual donors and major givers make them invested partners in our work to help families build a brighter future through affordable homeownership. We count on this support to help us pay for land, building materials and the tradespeople needed to construct safe, decent Habitat homes. Make a donation and become a partner with us today!
government
One of the biggest expenses we face is the cost of acquiring land on which to build our safe, decent, affordable homes. In every community in which we build, Habitat for Humanity Manitoba seeks support from local municipalities to help us improve the affordability of the homes we're building through:
• donations of unused government owned land
• reduced or waived land transfer & development taxes and fees
• Access to low-cost financing or one-time investments in social infrastructure projects
• Broadened public sector investments in social housing beyond rental units to include affordable homeownership models
Contact Habitat for Humanity Manitoba's Land team if you would like to discuss any of these partnership options.
community
We partner with a wide range of community and faith groups in our work to strengthen and build up families and communities. From community build days to hosting community fundraising events, there are many ways to make a contribution through partnering with Habitat for Humanity Manitoba.
with a lot of help from our friends